Hello Issaquah and surrounding areas.  We are excited to announce that Alter G is now available at Issaquah Physical Therapy.  After a long wait we are now helping people return to pain free walking and running with the help of this anti-gravity treadmill.  We are able to reduce the load on the lower body by up to 80% of the individuals body weight.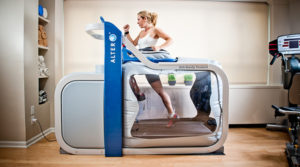 We are feeling so blessed that we can now help a much larger population achieve their mobility goals.
If you'd like more information about how Alter G can help you please feel free to call the office.  We'd be happy to schedule a time for you to try it out.